Positive Vibes.
Public intervention, video and sculptural documentation. 2015.
Variable dimensions. Video, helium balloons, portable stereo system.
In 1938, Adolf Hitler famously claimed that without the public loudspeaker, the Nazi's would have never conquered Germany. Subsequent use of amplified sound in public space, while less nefarious, is often cast in a negative light: as a warning signal (bomb sirens, fire alarms, and police sirens) or public nuisance (advertisement, noise pollution, and noise complaints).

Positive Vibes attempts to flip these notions on their head through a series of public interventions. On several separate occasions, a small portable stereo system, suspended in mid-air by a bouquet of colorful, helium-filled party balloons, has been released in public spaces in central Turku. As the small stereo system floats above unsuspecting passers by, it repeats the phrase "I love you" in English and Finnish.

Both visually and sonically, the work intends to send out "positive vibes" in the midst of early-fall workdays.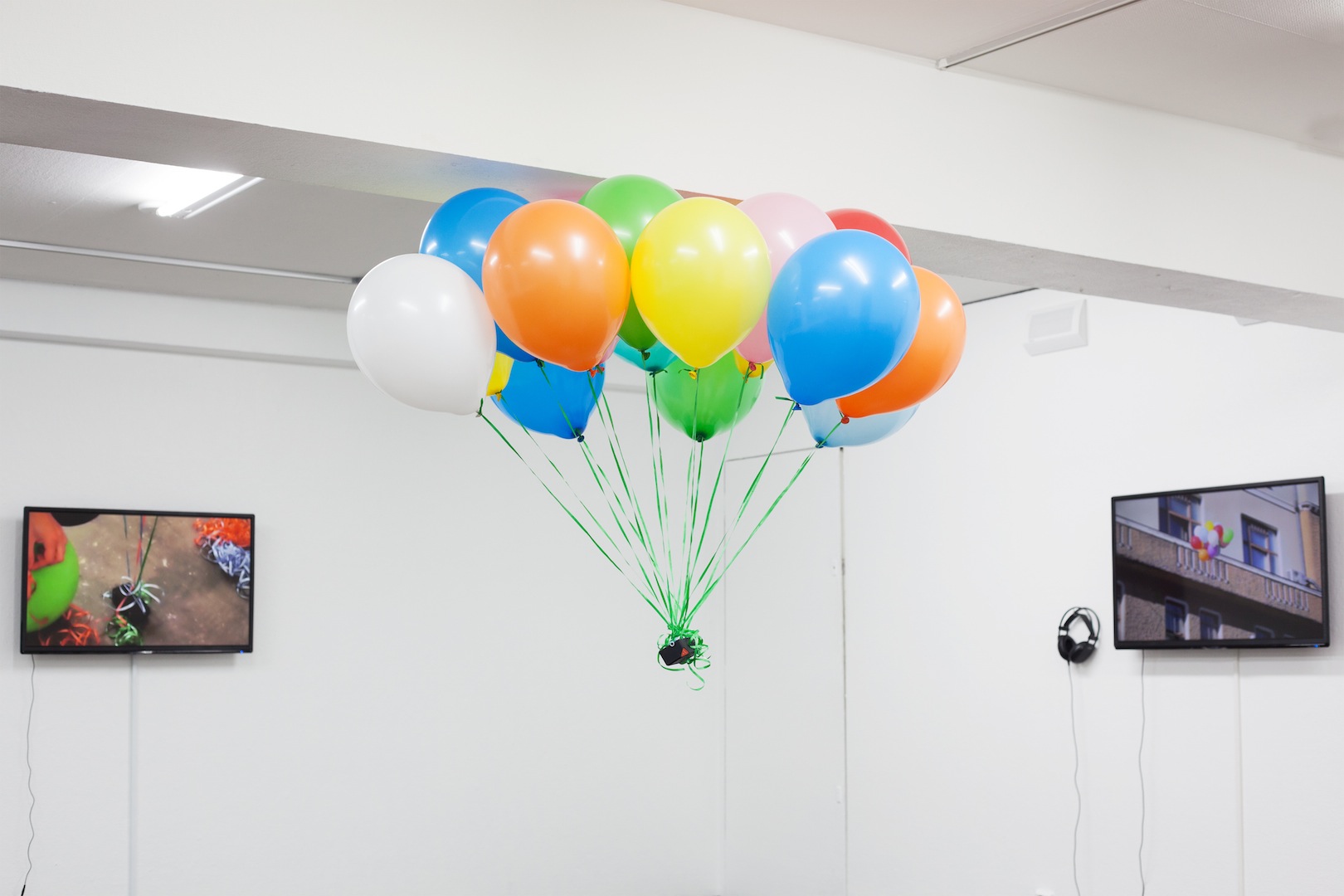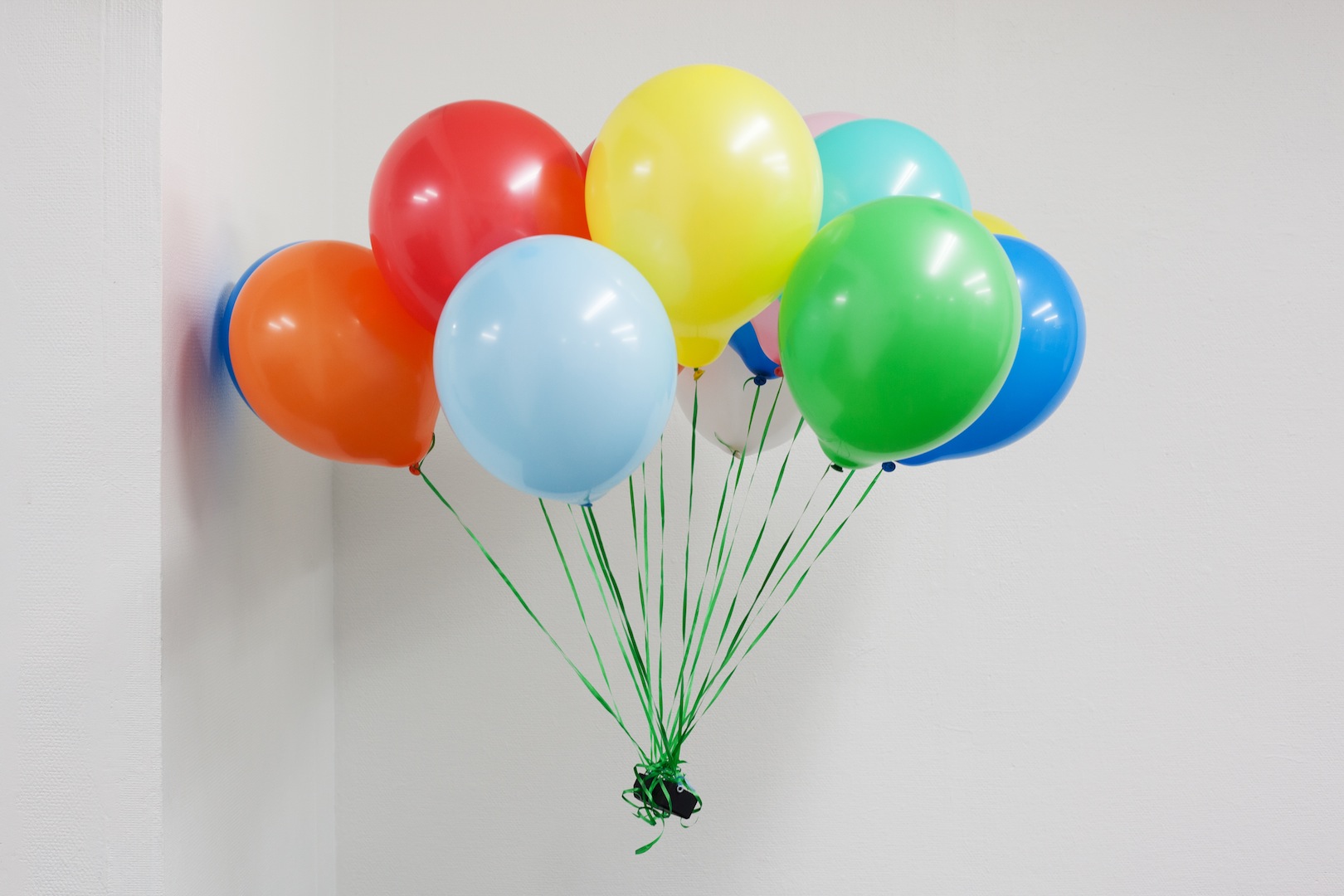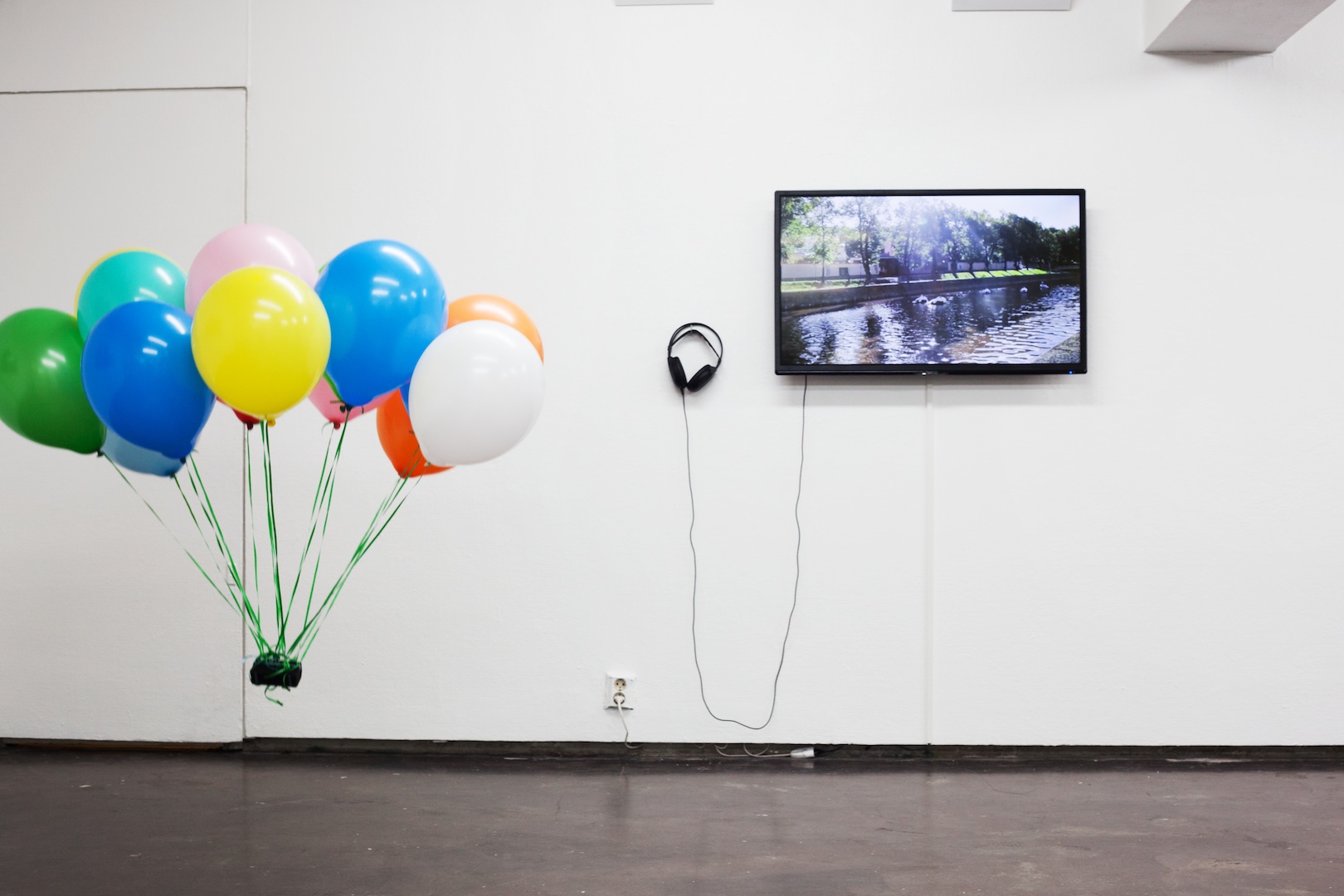 photos by Hertta Kiiski.